Backyard Putting Greens San Diego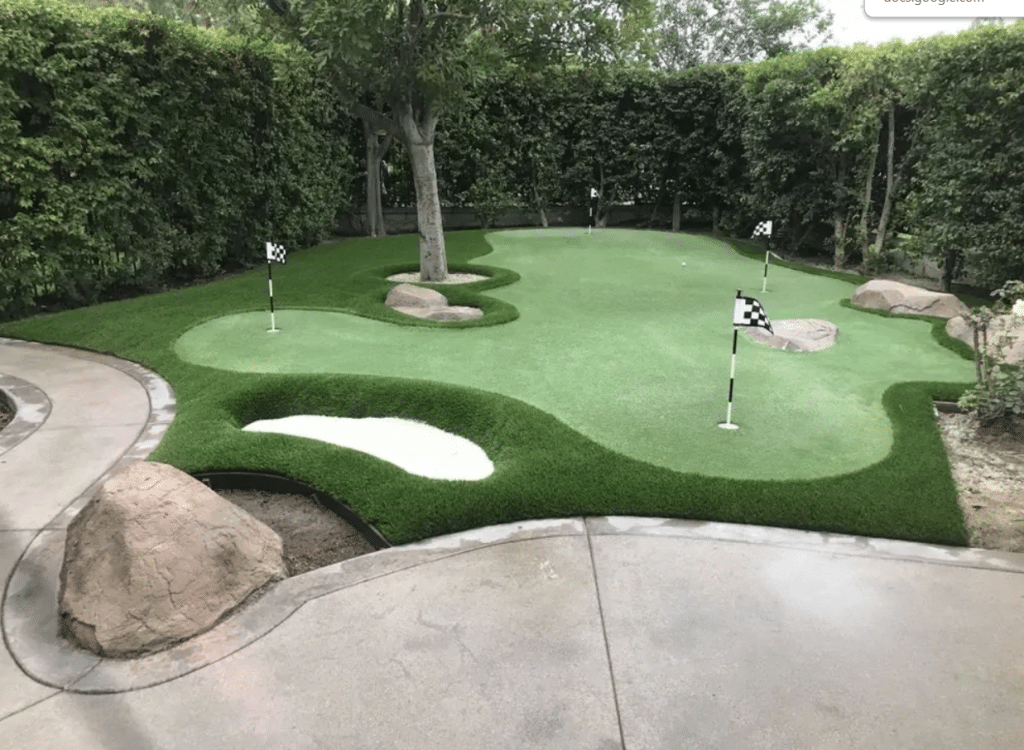 The world we live in is becoming more conscious regarding the health of the planet as it is a known fact that water is scarce, and we are running short of it with every passing day. It may not be an environmentally friendly choice to have real grass in your backyard/playground but if you like to conserve water, avoid toxic chemicals, and care for your surroundings, you can look into residential artificial grass San Diego.
3 Ways Artificial Grass Saves Time
Whether it's practicing your golf swing or bonding with your loved ones, it's essential to make the most of your time. Make this happen with the best artificial turf in San Diego:
1. Cut down the time you spend on maintenance
People that have real grass in their backyard are aware of how hard it is to maintain it. You have to consider various factors for maintenance, such as the type of grass you have, the environment you live in, watering frequency, etc. If you do not follow each step carefully, you will have brown, dead grass with bad spots that will ruin your backyard's look. To avoid all this hassle, you can switch to artificial grass. It is highly sustainable and does not require any of the maintenance, as mentioned above. It does not require any resources to stay fresh and healthy. You have to clear out debris once in a while and make sure to clean it. These are known to last longer than 15 years. 
2. Spend less time preparing your yard for events
It adds a designated spot for outdoor activities for people of any age. Adults, as well as children, can take advantage of this place for various activities. If you have many children in your family, you can design a mini-golf course to keep them happy. You can also level this up and make it more challenging for adults. 
Artificial grass's surface is more shock absorbent and provides a soft texture than real grass and soil. This grass is also non-toxic and is hypoallergenic. These features are most suitable for families with children and people having mobility issues. 
3. Enjoy More Time with Your Beautiful Artificial Lawn
Even with the minimal care required, artificial grass last for around 10-15 years. You can enjoy the benefits from the green turf for a long time with just one-time installation cost. Artificial turf results in  a more appealing property, offer better living to your tenants, and overall a more beautiful home.
Call San Diego Artificial Grass Pros Today!
Our team at Artificial Grass Pros is ready to take your yard to a new level with top-quality synthetic turf. Contact us now at 619-389-3433 to learn more about how artificial grass saves you time, money, and stress while providing the best residential artificial grass San Diego.